We were out at Yucatan's Sand Volleyball on Monday night in Dallas and it was really cold out…
I was just watching them play, and in between plays I would look off into the trees in the distance, or see if I could spot a bunny or two running around behind the back courts.
After seeing a few bats I noticed a very large bird flying…
It was certainly an owl – a large owl at that – and such graceful flight!
I have no idea what kind of owl it was as it was in the distance, but I watching it fly for quite a distance with elegant flaps of their wings – not even flaps but smooth glides of it's wings.
Just beautiful!
I tried to look up owls in Dallas in a search to see if I could give you more information, but since sports is so prevalent in Dallas, all I got were sports teams called the "Owls" for pages and pages.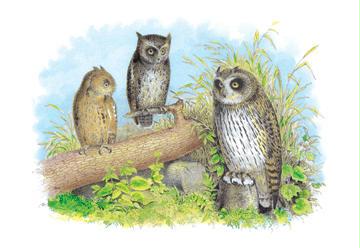 Then, I looked up Texas wildlife sites and didn't get much further either…
There's only one other time I have seen an owl in Dallas – in fact, the only other time I've actually seen an owl in the wild – was in Richardson in a tree during late evening.
It was a tiny, little thing and I actually stopped and just stared at it for a good 30 minutes, as it stared back at me. I was gone so long getting the mail that my hubby came looking for me…LOL…
I was so glad he got a chance to see it too, as I didn't want to leave to get him and miss this blessed moment altogether!
So, if any of you are aware of what types of owls we would have in North Dallas, feel free to comment!
***
I hope you enjoyed this Bird post on Exotic Animal Lover! Until next time…
Live Exotically,
Kimberly Edwards
P.S. I think I need to get one of these Owl Watching Guides for North America:
Technorati Tags: owls in Dallas, Dallas owls, North Texas owls, owls, birds, North American animals
Similar Posts: